Home Appliance Repair Services
West Coast Chief Repair services all brands and types of home appliances.
All estimates are free with a completed job.
Call us before noon for same-day repairs.
We stock most parts and can perform most repairs on the spot.
All repairs come with a guarantee on labor and parts. We honor all manufacturer warranties, and will work with your insurance company.
If your washer, refrigerator, or range is beyond repair, we'll sell you a new one at a competitive price and install it for you.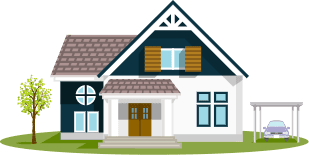 The appliance you depend on the most? In most homes, it's the refrigerator. A broken fridge is more than an inconvenience — when food starts to spoil, it's nothing short of a catastrophe. Call us as soon as you notice a problem. We offer same-day repair.
Even the most reliable washers can break down, especially if you're running several loads of laundry every week. If your washer leaks, vibrates excessively, or doesn't spin, it's time to call the pros at West Coast Chief. We work with all washer brands and carry parts for all top-loading and front-loading washing machines.
Dryer failure comes with age and heavy use. Common issues include worn-out heating elements, faulty belts or motors, or a lack of lubrication. Proper diagnosis is critical to safe and effective repair. It pays to hire an experienced professional.
First-time customers get 10% Off Labor
Free service call with repair
Same-day service available
Warranty on labor, parts & new equipment
Senior, military & student discounts available
Sure, you can get by without a dishwasher, but do you really want to? Plus, the longer a dishwasher sits unused, the more vulnerable it is to dry rot. A simple repair left unattended can degrade into an expensive appliance replacement job. A malfunctioning dishwasher may have worn-out parts, damaged wires, or a broken door latch, all of which we can diagnose and repair in a single visit.
You may not need us to replace a plug-in electrical coil or clean the most accessible components of a gas stove. But for anything else, call us. Modern stoves and ovens are complex appliances that require electrical know-how for proper diagnosis and repair. They can also be dangerous when a repair is performed badly! Count on West Coast Chief for a fast, affordable, and safe repair.
A microwave oven that doesn't heat food properly may have a damaged main control board or thermal fuse, a faulty door switch, or a damaged magnetron (the part responsible for generating microwave energy). We'll let you know if it makes more sense to repair a microwave oven or install a new unit. If a new microwave is what you choose, we'll install a new one on the spot.
Garbage disposals are simple appliances but not always so simple to fix. Sometimes the most cost-effective approach is to replace a broken disposal with a newer unit. Whether your backed-up sink is due to poor drainage or a damaged disposal, we'll pinpoint the issue and recommend the best approach for you — repair or replacement.
No appliance lasts forever, and if your washer, dryer, or refrigerator is pushing 15 or more years, it may be time for a new unit. We'll sell you a major brand replacement at a competitive price, install it for you, and haul your old appliance to the recycling center, no hassles.
Often, appliances don't last as long as they should because they're poorly maintained or not maintained at all. If you've sunk several thousand dollars into a deluxe stainless steel refrigerator with smart home connections, do you plan to buy another one in a few years? Maybe, if you've got money to burn. But if you're as smart as that new fridge in your showcase kitchen, you'll want to protect your investment with scheduled maintenance from West Coast Chief. While we're out, we'll take a look at your other appliances and make sure they're in peak operating condition.
We service all brands and types of appliances and carry replacement parts for most brands in our warehouse. These include, but aren't exclusive to:
Our technicians are certified, trained, and up-to-date on the latest technology. We serve the entire metropolitan Los Angeles area. Call us today for fast, reliable repair. (888) 832-3599.
Our Rates, Warranties & Guarantees
All estimates for AC and heating installation are free.
We offer same-day service if you call before noon.
We don't charge extra for late-night, weekend, and holiday appointments. Rates are identical regardless of the time of the visit.
All technicians are professionally trained, licensed, insured, and certified. West Coast Chief Repair has been in business since 1995.
We honor all manufacturer warranties.
We guarantee labor for appliance repairs for 3 months minimum.
We warranty all replacement parts for 3 months minimum from the installation date. Some manufacturers offer extended warranties of 1 year or more.
The standard warranty for new appliances is up to 5 years, depending on the brand.
We guarantee labor for new HVAC installation (heating, ventilation, and air conditioning) for 1 year minimum. Some HVAC components may come with extended factory warranties of 10-20 years, which we honor in all cases.