Dishwasher Repair & Service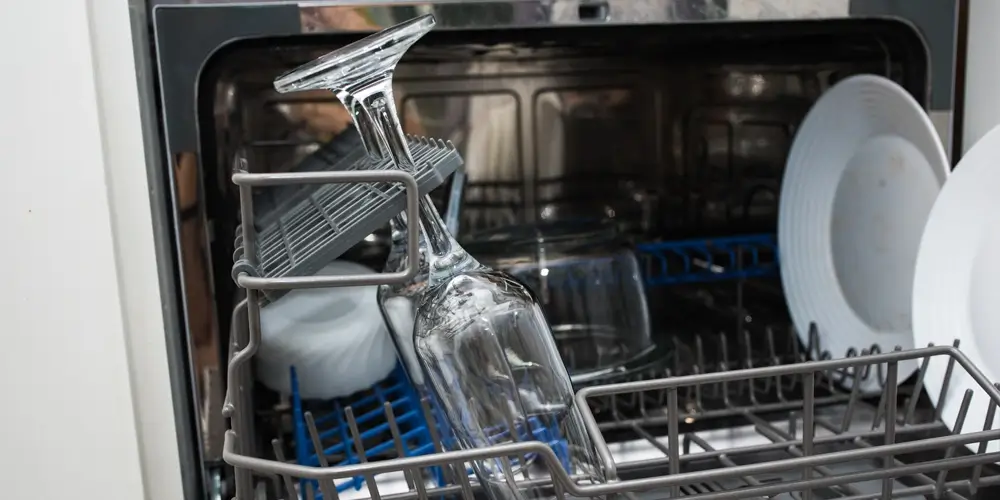 Whether your dishwashing appliance doesn't clean, turn on, or latch properly, call West Coast Chief Repair for all your dishwasher maintenance needs. Whether you need dishwasher repair for Maytag, Whirlpool, Kitchenaid, GE, Meile, or Bosch, we'll be there for you. Since 1992, we've provided same-day dishwasher repair services for LA residents, for homes and businesses.
Symptoms of a Broken Dishwasher
All dishwashers follow the same principles, but different manufacturers have different approaches. So, mending a Kitchenaid dishwasher or a Maytag might be different from a GE or Whirlpool. Signs you need dishwasher repair:
Defective pump
Failed water inlet valve
Thermal fuse failure
Malfunctioning start relay
Broken drive motor
Defective cycle selector switch
Faulty timer circuit boards
Broken latch preventing unit from closing
A cracked rubber gasket
Broken detergent spring
Timer not triggering the release of soap
A malfunctioning heating element.
A faulty high limit thermostat
Inefficient cleaning or draining
Not draining
Leaking
Types of Dishwashers
Not all people have the same dishwashing needs or routines. As a result, we service all manufacturers, which have created a range of options for their customers. Common types of these appliances include:
Built-In Under-Counter
The carcass of a kitchen unit forms the outer case of the dishwasher and the door resembles the rest of the units. Usually, they're located in the kitchen near your sink, mounted beneath a countertop. As a result, integration of the outlet pipe with the drainage system avoids kinks and blockages.
Drawer Dishwashers
A permanent installation and integrated into your home's plumbing system one or two pull-out drawers. The drawers are much smaller than the large compartments found in traditional dishwashers. So, the drawers can run independently and operate on different washing cycles. Efficient running is an option with a single drawer cycle.
Portable Free-Standing
The cold water supply feeds most dishwashers, although some people with solar heating use their free heated variety. The portable type uses a temporary attachment to the hot water. Conveniently, wheels attached to the bottom of these appliances make them easy to move out of the way when not in use.
Our Service Guarantee
In the greater Los Angeles area, West Coast Chief has a well-deserved reputation for providing the pinnacle of service from anyone who fixes dishwashers. We reinforce this reputation with a service guarantee that includes a 30-day warranty on all labor, as well as a replacement parts warranty that's good for one full year.
Tired of dishwasher troubleshooting on your own? We also specialize in rapid, courteous customer service. If you contact us before noon, we can usually arrange a same-day appointment for anyone needing residential or commercial dishwasher repair.
We'll never charge you extra for traveling to your location. Call us today to make an appointment and learn how you can save $10. Nobody knows how to fix a dishwasher better than we do.
Dishwasher Repair Service Guarantee
We promise to arrive on time and ready to get the job done! You'll be provided with a written estimate prior to any repair and our labor and parts always carry warranties. Our technicians are well experienced and have many years of fieldwork behind them.
We offer same-day service on most orders placed before noon. There is no extra charge for evenings, weekends or holidays. We are always in your area, so there is no travel charge! Lastly, we only install brand new, factory-recommended parts.
Dishwasher Maintenance Tips
Home dishwashing machines used to be a perk only the wealthy had. Now with prices reasonable and sizes to fit every household they are an everyday convenience. While your dishwasher keeps your dishes sparkling clean, this does not clean the device itself. Here are some top cleaning tips courtesy of West Coast Chief Repair:
Start with the rubber seal.
So much dirt and debris can collect on the rubber seal around the door. Using an old toothbrush and warm soapy water, get into the grooves of your rubber seal.
Clean the inside of the dishwasher door.
After cleaning your rubber seal, you may have stirred up a bit of gunk to rinse away from the inside of your door. Using a soft sponge and soapy water you can wipe away this debris.
Scrub the interior.
The inside of your dishwasher can build up with grime over time. Use a soft abrasive cleaner to remove this dried on crud and it will keep your unit looking and smelling clean.
Clean the drain.
All the food particles that your dishwasher cleans away have to end up somewhere and some will end up in your drain. Clean these away to ensure efficient drainage and that you are not sending grime back onto the system.
Run a wash cycle with vinegar or baking soda.
Run a short cycle using vinegar in a cup on the uppermost rack, or sprinkle some baking soda in the bottom of the unit. This will remove greasy stains and odors.
Taking the time to provide TLC to your dishwasher will produce years of shining, clean dishes and prevent costly breakdowns. Many people tackle home appliance repairs on their own to save money.
Thanks to Youtube and ingenuity, many people perform successful DIY repairs on many home appliances. However, there's at least one part of the dishwasher repair process you should not attempt at home.
A malfunctioning timer is a job that only a professional should perform. The timer controls a wide variety of your unit's functions. It handles wash and rinse times, temperatures, and more. The timer itself is a complex component and requires trained hands to repair correctly.
Trying repair a malfunctioning timer on your own can lead to further damage. Recruiting a professional team, like West Coast Chief Repair, may be a cost that the DIYer doesn't want.
Yet, damage to the rest of the unit on top of a damaged timer can end up being a pricey endeavor. Do-it-yourself home maintenance can be a great way to save money on simple fixes. For in-depth jobs make sure to use professionals. Spending a little now can save you a lot down the road.