Refrigerator Repair & Service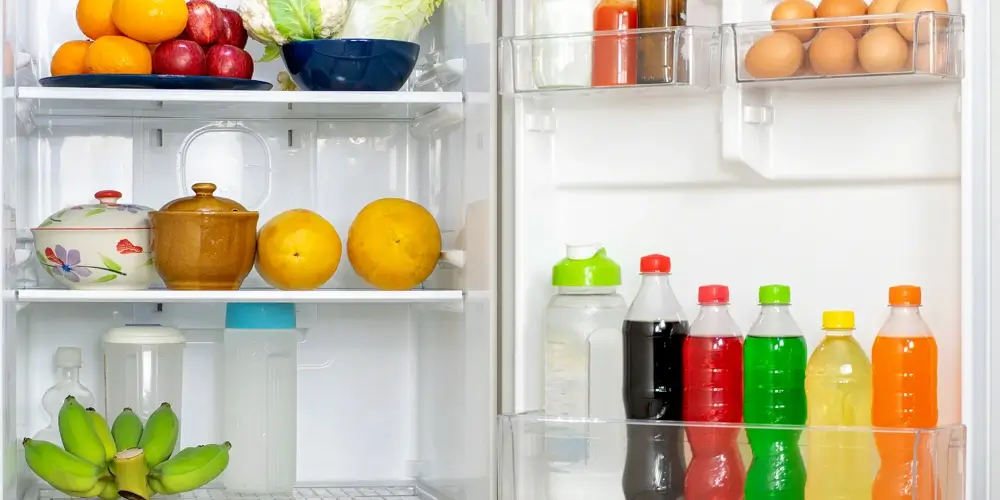 What to Do When Your Fridge Stops Working
It's no secret that you depend on your fridge, it keeps food fresh and safe. If it stops working, it's important to call and schedule a refrigerator repair as soon as possible. On top of some common things like cooling issues or an overheating compressor, there are a lot of problems that can occur with your refrigerator.
Thankfully, our technicians have extensive experience in repairing all brand names, including Admiral, Amana, Bosch, Electrolux, and more.
West Coast Chief Repair is the premiere choice in the Los Angeles area for residential and commercial fridge repair. We are the expert in all makes, models, and styles to get your kitchen running properly in no time.
The Types of Refrigerators We Repair
Top Freezer Refrigerators
Bottom Freezer Refrigerators
French Door Refrigerators
Side-by-side Refrigerators
Compact / Mini Refrigerators
Freezerless Refrigerators
Counter-Depth or Built-in Refrigerators
Refrigerator Parts We Replace
Thermostats
Water Filters
Replacement Bulbs
Ice Maker Components
Defrost Heaters
Cold Controls
Door Switches and Seals
Condensers and Compressors
Evaporators and fans
Valves
Solenoids
Drawers, bins, and shelving
When Should You Replace Your Fridge (vs Having It Repaired)?
One rule of thumb is if the cost of repairs is at least half the price of buying a new unit. Also, consider the age of the appliance (repair if 8 years old or less, replace if 15 years or older). If the age of your fridge is anywhere in-between, other factors may be involved, like the brand and type of refrigerator.
How to Extend the Life of Your Refrigerator
Use a thermometer to test the temperature of your refrigerator and freezer.
Clean your condenser coils every six months to remove dirt and build-up.
Keep the temperature in the kitchen cool to prevent the fridge from using more energy than needed.
Make sure your refrigerator has 'breathing' room, with a few inches of space between the unit and wall for enough air circulation.
How to Find an Appliance Repair Specialist Near You
When it's time to schedule a refrigerator repair service, contact the technicians at West Coast Chief Repair. One of our repair professionals will arrive at your Los Angeles home within your scheduled timeframe to accurately assess the problem and provide a solution by conducting a proper diagnosis and performing all necessary repairs to get your refrigerator back to working conditions.
Choose West Coast Chief Repair
When deciding it's time to repair your refrigerator, consider West Coast Chief Repair as a reliable appliance repair company. We service all of Los Angeles, providing same-day service, quality repair work, and want to make sure you're delighted with our work as a customer.