Range Hood Repair & Service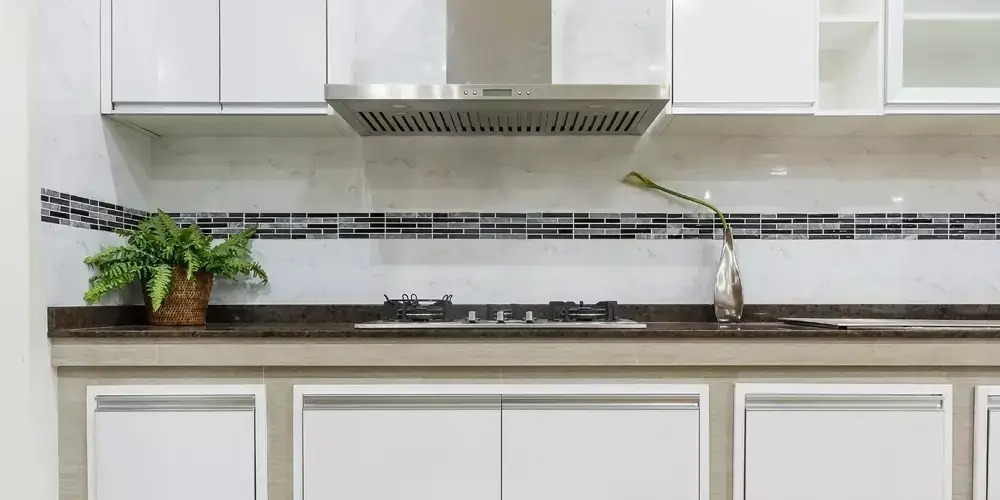 Range hoods can be complex pieces of equipment, especially in a commercial kitchen. UV, reclaiming heat pumps, and grease collection are all possible technologies that need to be catered for when providing a service that covers all aspects of kitchen maintenance, commercial or residential.
At West Coast Chief Repair we keep all our staff abreast of all new developments in all sectors of the service we provide. For peace of mind and a quick repair, call on us.
Different Types of Range Hoods We Repair
Residential Range Hoods
Residential range hoods or kitchen ventilation hoods are often fairly basic when compared to their commercial cousins. Three basic components are common to most of them; the collection hood to gather the fumes, a fan to drive the air through, and a filtration system to remove grease or other particulates. They are either vented or ventless, vented models release the cleaned air to the outside whereas non-vented models recirculate the cleaned air back into the room. Keep the filters in these simple devices clean or the disposable ones replaced and you should enjoy many years of trouble-free use.
Commercial Range Hoods
Kitchens in the commercial world can be as uncomplicated as those found in normal homes. As you move to larger concerns, more advanced technology comes into play because the workload is higher and the scope for adding features greater.
Turbo Swing Hoods
This method of filtration is used to remove smaller particles than static methods and allows the collection of oily deposits, smoke particles, and other residues. Since the particles are removed down to a smaller size when compared to traditional filtration, it is possible to reclaim the heat. Energy recovered can be reused and not just wasted out of the flue. Lots of heat is generated during cooking and heat exchangers can collect it but only if they are not covered in grease and grime.
Cyclone Hoods
If a gas is span in a vortex, any particles suspended in it are subjected to a centrifugal force that forces them to the outer edges and can be collected and removed. This technology can be employed to filter solid or liquid grease and combustion byproducts out of kitchen air. These units are identifiable because they are normally at an angle to allow the residue to be collected more easily.
Ultra-Violet Hoods
This technology is normally used in conjunction with other methods in high-end equipment. The bulk of the contaminants suspended in the air are removed by the cyclone method for example then the remaining grease, fat, and oil are reduced to their constituent parts by the action of ultraviolet (UV) light. UV causes a process called photolysis which breaks down the long molecular chains of fats and oils. The type of UV that is used also produces ozone that further breaks down the shorter molecular chains into something that can be carried away in the exhaust. Often a heat pump is included in the process and the resulting air can be vented safely and unnoticed into a communal area.
Contact West Coat Chief for Range Hood Repair
If your range hood develops a problem, check the obvious things like fuses or switches then make sure any filters or collection vessels are clean and clear. Every other issue that you might encounter is likely to require a professional investigation unless you are a particularly talented DIY enthusiast.
As soon as you notice anything amiss in the Los Angeles area, give us a call, and we'll be there before you know it.