Packaged Air Conditioner Installation & Repair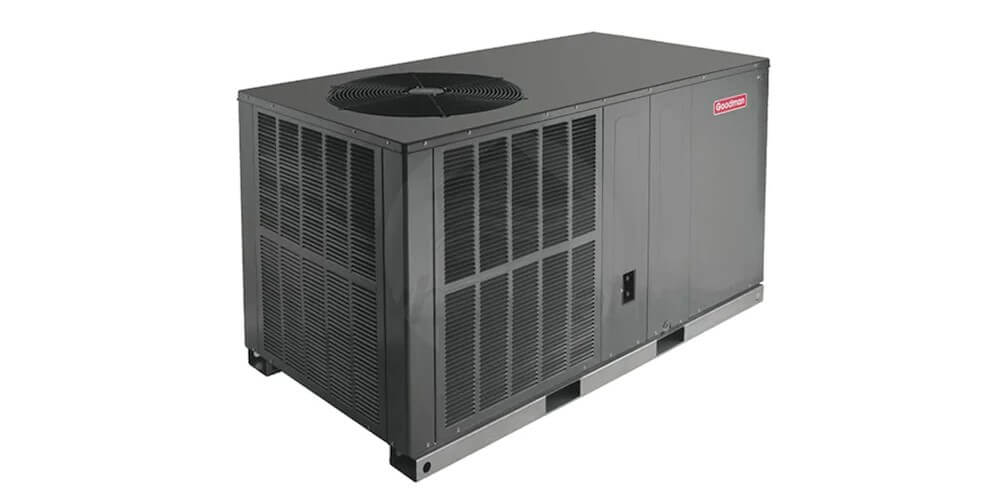 Here in LA, the San Fernando Valley, and Southern California in general, air conditioning is a must. The weather is often pleasant with a nice sea breeze cooling things down. But we all have experienced those oppressive summer days when we needed to get inside just to cool down. On those days when you need to count on your air conditioning, the last thing you want to discover is that it needs repairing.
However, as is the case with anything mechanical, your packaged AC unit will malfunction from time to time. In those times of need, please call us at West Coast Chief Repair.
Packaged Air Conditioning Units — What Are They?
Packaged AC units are given their name because the entire air conditioning system is encased together into a single unit. This unit contains the evaporator, condenser, and compressor and is placed outside the home, usually on the roof. In some cases, the packaged AC unit can also include heating elements, allowing the homeowner to keep their entire HVAC unit packaged together.
When compared with split units, packaged air conditioning units have a couple of advantages.
They take up minimal space, making them ideal for smaller homes, mobile homes, and apartments.
Since the unit is placed entirely outside the home, installation is very cost-effective.
The only real downside to packaged AC units is that they are generally less energy efficient than split systems. Through advances in technology, there are energy efficient options on the market for a premium.
Air Conditioning Installation
If you are building your home, remodeling, or just looking to upgrade your AC system, the technicians here at West Coast Chief Repair can help. Our certified technicians are experts at selecting and installing packaged AC units. If you require some guidance in your selection, we can offer you the advice you need to feel confident in making your decision. Once you choose the right packed AC unit for your needs, our technicians will have it installed and ready for you in no time.
AC Maintenance
To ensure that you get the maximum years of service from your packaged AC unit, it's vital that you have routine professional maintenance performed at least annually. These regular checks should allow our technicians to discover potential issues before they become major problems, thus avoiding major interventions and saving you money. What should you expect from our regular maintenance checks? Our technicians will carefully examine each element of the unit to be certain everything is at optimal functionality.
This usually starts with the filters as they almost always require attention after being in service for a year. Depending on the type of filter your packaged AC unit uses, the technician may replace the filter or simply clean it. From there, we examine other elements. We clean and replace the fins as needed, check refrigerant levels, fix leaks, remove blockages, and carefully examine the main cooling (and heating if applicable) components.
Once all of these elements are in order, the technician will move on to the thermostat. It is normal for thermostats to become less accurate as time goes by. To ensure that you are getting the most accurate readings from your air conditioner, our technicians will test the accuracy of your thermostat and make whatever adjustments are needed. Our technicians can also help you determine the correct setting to use in order to optimize its function and reduce your energy costs. By the time our technicians complete their maintenance visit, all issues should be addressed, extending the life of your unit and lower the costs of its operation.
AC Repair
Even if you are diligent in maintaining your packaged AC unit, you will eventually need to have some repairs. There are many signs that can indicate the need for attention, including the following:
Your electric bill shows a sudden or steady increase.
You notice leaking fluids or condensation.
The normal noises change, becoming louder or softer.
Unusual noises, such as squeaking or grinding.
The unit shuts off before reaching the set temperature or runs for too long.
The unit does not kick on when expected.
You notice temperature fluctuations.
Lights flicker when the unit kicks on or the breakers trip.
When you call us, we send our skilled professionals to your home ASAP. The first thing our technicians will do is make certain that the issue cannot be resolved with a simple adjustment. If it is found that an actual repair is needed, the technicians will return your unit to normal function in minimal time. In some cases, an issue will be too significant to resolve with repairs and may require replacement of multiple parts, or even the entire unit. Should this be the case, our technicians can source the parts needed or guide you in selecting a new unit. We routinely handle all aspects of installation, including disposal.
Packaged Air Conditioning Unit Emergencies
If you are noticing a problem with your packaged AC unit that you feel poses a danger to you or your home, unplug the unit and call us. You should also not delay your call if your AC unit goes out on a very hot day. Once you call, we will send over our first available technician to come and evaluate the situation and get your life back in order.
Why You Should Choose West Coast Chief Repair
We have satisfied countless customers throughout the Los Angeles area. We have a strong record of success when it comes to the installation, maintenance, and repair of all appliances. No matter what type of service you require, you can feel confident placing the task in our hands. When you choose West Coast Chief Repair, you choose the very best.