Air Duct Repair & Installation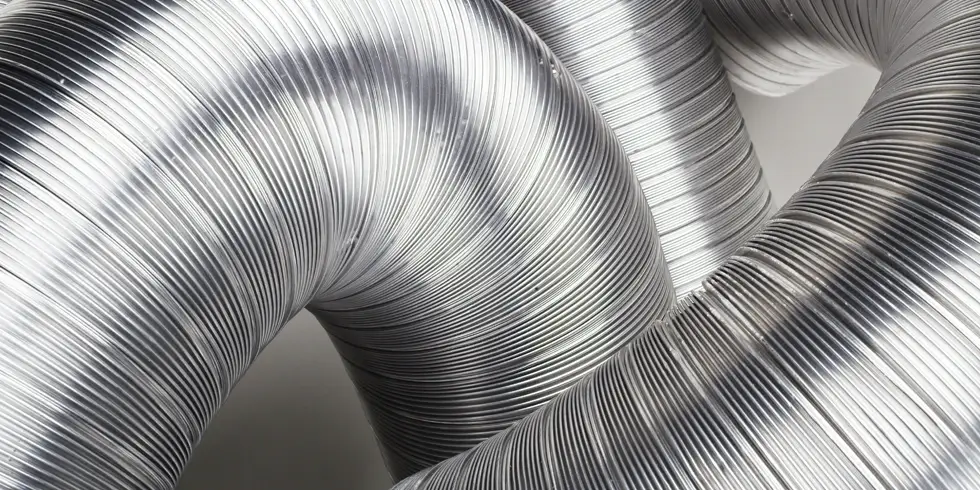 We can repair existing ductwork, restore air ducts to pristine condition, design new duct systems, and install new ducts where needed.
Most appliance repair companies don't do the ductwork themselves — for that, they call subcontractors.
But at West Coast Chief Repair, we don't hire subcontractors. All work is performed by Chief's professionally trained, licensed, and insured technicians, guaranteeing you the highest quality on every job, from installing HVAC components to installing the ducts.
All Ductwork Requires Maintenance
Most ductwork has a life of 20 to 25 years. And even after 15 years, you may have to replace deteriorating parts.
What happens if you don't maintain the air ducts in your home or business?
Over time, all ductwork develops leaks. These thermal leaks become a significant source of energy loss in your HVAC system, forcing your air conditioner or furnace to work that much harder, shortening appliance life, and reducing your comfort level.
Ductwork degrades or becomes obsolete. New materials are far more efficient insulators than materials used 20 or 30 years ago.
Air ducts become littered and blocked with debris like dust, pollen, and even insect feces. And while professional air duct cleaning can mitigate this nasty build-up, it can't get everything. It's just one more reason why, when you replace your aging air conditioner or furnace, you should consider upgrading your ductwork as well.
Air Duct Sealing, Repair & Installation
Leaky or damaged air ducts can be a significant source of energy loss in your home, driving up energy bills, reducing the efficiency of your HVAC system, and forcing your air conditioner and furnace to work extra hard.
Call us to inspect your ductwork.
There may be leaks throughout your ductwork, which we can seal if the ducts are still in good condition.
Very old air ducts could be past the point of repair or cleaning. They should simply be replaced.
We can design new and improved ductwork for you, install it faster than you thought possible, and have your HVAC system running so efficiently that you'll wonder why you didn't call us sooner.
Flexible Air Ducts
Flexible ducts are formed of steel helices covered with a durable plasticized material. They're popular for several reasons.
They're easy to work with compared to rigid duct materials like aluminum, fiberglass, and fiberboard.
They're relatively cheap to install.
They can be installed much faster than other types of ductwork.
They're mold and mildew-resistant.
They're easy to clean, since particles don't stick to them as much as they do with fiberglass and fiberboard.
They're well insulated, and they come in a variety of materials, including hypoallergenic material.
Because they can be punctured, kinked, or easily damaged, flexible ducts demand careful installation and should never be placed in high traffic or exposed areas. As with any air ducts, they must be sealed to prevent leaks, and the entire ductwork system should be designed and laid out in a way to promote optimal airflow to all parts of a building.
Flexible air ducts should be professionally vacuumed every 3 to 5 years to keep them clear of debris, and completely replaced every 20 to 25 years, as they do degrade over time and reach a point where they can no longer be cleaned effectively.
Rigid Metal Air Ducts
Rigid ductwork comes in different shapes and sizes and can be made of various materials, including galvanized steel, aluminum, fiberglass, and fiberboard.
Of these materials, we prefer galvanized steel and aluminum, which are durable and, because they're non-porous, resistant to mold, mildew, and dirt buildup.
Unlike flexible ductwork, rigid metal ductwork can't be punctured (at least not easily), but it can be dented, damaged, or distorted, hampering airflow.
Metal ductwork is best for exposed areas like rooftops or for some commercial installations.
It's the most durable kind of ductwork, bar none, but it can't be used in cramped or tight spaces.
Fitted joints must be carefully sealed. Poorly sealed metal ducts can be a major source of air leaks.
Ducts can be rectangular or cylindrical, insulated or non-insulated. We'll help you choose the type that's best for your installation.
As with flexible ducts, metal ducts should be vacuumed out every 3 to 5 years and inspected for debris and leaks.