Commercial Stove, Oven & Range Repair & Service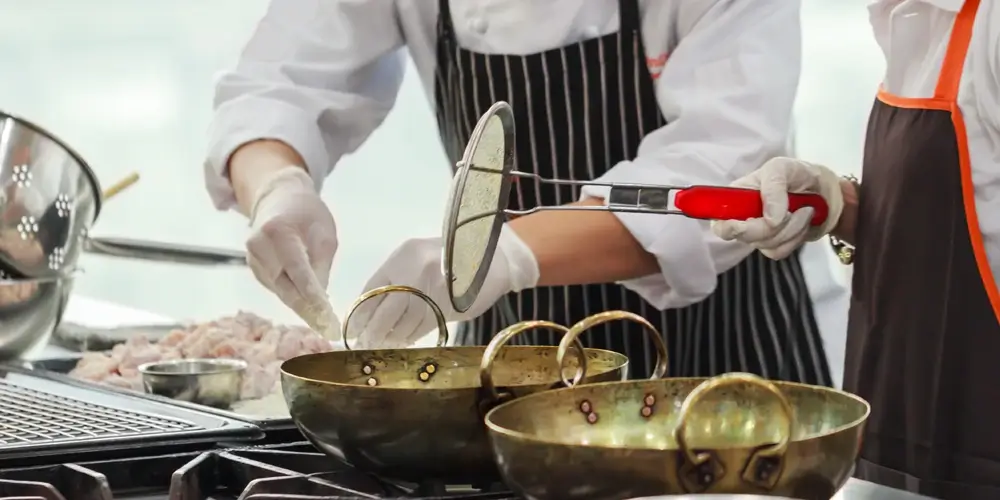 If you're dealing with a malfunctioning stove, range, rotisserie, oven, or cooktop, call on the local commercial repair experts at West Coast Chief. With decades of experience and advanced training, we'll help restore a peaceful, profitable kitchen.
Commercial Stoves & Ranges
Common kitchen stove makes include Viking ranges, Vulcan ovens, Wolf cooktops, and other stove oven and gas range manufacturers. We repair the following types of ranges:
Restaurant Ranges
These standalone appliances feature heavier construction than home ranges and burners with increased BTU output.
Heavy Duty Ranges
Heavy-duty ranges are the true heavyweights of commercial kitchens. You can link heavy-duty gas ranges with other gas-powered commercial appliances and high-powered range hoods are also essential to keep being in a busy kitchen bearable.
Specialty Ranges
These ranges come in a wide variety of configurations and sizes. Some units have built-in griddle sections. Add-ons found on commercial ranges include salamander broilers, cheese melters, storage bases, and oven bases.
Full-Size Ovens
This diverse category includes traditional gas and electric, convection ovens, and accelerated cooking ovens. Combination ovens let cooks do such things as bake, fry, grill, steam, boil, or poach with a single appliance and innovations come from Wolf, Vulcan, and Viking. We service the following:
Microwaves
Countertop Ovens
Salamanders and Cheese Melters
Induction Cooktops
Griddles
Troubleshooting Problems & Making Repairs
Some of the most common problems can appear in a number of different appliance types. Issues often found include:
Clogged burner ports
Pilot lights that won't stay lit
Burners that fail to light even when the pilot light is lit
Failure to cook food evenly
Unable to reach or maintain the required cooking temperature
It takes a professional to repair all potential problems, including some malfunctions that appear in only a few of many types of appliances. However, only the best, most experienced technicians know how to repair the problems found in all commercial kitchen equipment types.
Why Choose Chief for Your Range Repair
West Coast Chief Appliance provides repairs, installations, and planned maintenance all over LA. From routine preventative servicing to emergency breakdowns through new equipment installations. Our team of technicians is ready to help any time of the day or night to retain the smooth running of your range stove or range oven.
We stock all major commercial equipment components, ensuring fast repairs and short downtimes. We back all this up with our watertight parts warranty and labor guarantee. Call us whenever you need us.