Range, Stove, Oven & Cooktop Repair & Service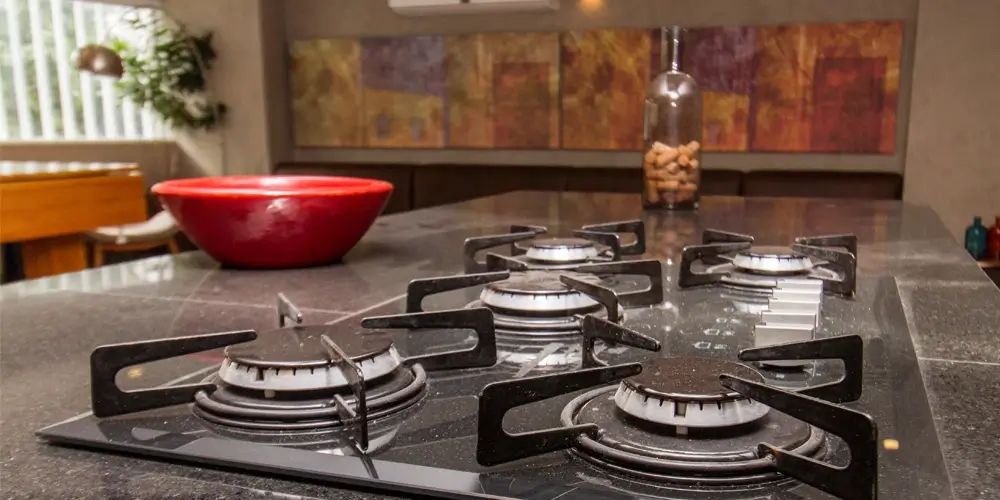 Want the very best in reliable, affordable stove repair services?
Call on West Coast Chief Repair. Our highly trained staff has the expertise and experience needed to get your kitchen back in top working order.
We specialize in common manufacturers like Viking, Thermador, Whirlpool, and Wolf, as well as rarer ranges and cookware by suppliers like Tappan, GE, Kenmore, and Maytag.
We also repair range hoods, to ensure your whole cook station is working properly and safely.
Signs That Your Oven or Stove Needs Repair
Each type of cooking device has its own set of common issues and symptoms to indicate if a repair is the best option.
Gas Stovetops & Cooktops
Gas stovetops and cooktops can develop a broad range of problems. Common issues that warrant help from an appliance repair technician include:
Burners with high or low flame levels
Failure to ignite
Burners that click continually
A noticeable natural gas smell
Electric Stovetops & Cooktops
These can also develop many problems reducing efficiency, use, or safety of operation. Significant issues include:
Heating elements that don't produce enough heat
Heating elements that fail to turn on or off
Broken downdraft motors
Heating elements that produce visible sparks while in use
Gas Ovens
Gas ovens can develop an even broader array of malfunctions than their analog. Some issues that signal the need for repair include:
Failing to power on or off
Under or over baking or broiling
Takes an unusually long time to reach temperature
Fails to operate after a self-cleaning cycle
Sporadic and unstable cooking temperature
Electric Ovens
Electric ovens are also susceptible to a wider range of malfunctions than their counterparts:
Won't turn on or off
Loses normal function after going through a self-cleaning cycle
Takes too long to reach the set temperature
Doesn't maintain the desired cooking temperature during operation
Our Guarantee
It takes training and experience to diagnose problems. Misdiagnosis can lead to wasted expense and even safety concerns. Our skilled professionals have the training and experience to identify problems in any appliance. Schedule an appointment in the Los Angeles area, and we'll get to work on stove or oven repair for you immediately. Same-day appliance repair is usually available if you contact us before noon. We never charge you a travel fee or increase our prices for work performed out of hours. Call us today to schedule stove repair services and learn how to save $15 on your next appointment.
How to Avoid Certain Gas & Electric Oven Repairs
It's the little things we can do for our appliances that can keep them running as far longer than expected. How you care for your oven from the day you bring it home will determine how well your oven will treat you. Providing your oven with the TLC it needs to thrive doesn't have to be a complex affair. By following a few simple care tips, you can extend the life of your oven and ensure excellent results each mealtime:
Recalibrate your oven
Over time your oven will lose some of its temperature calibration. Check your manual and recalibrate your oven when necessary to prevent it from over or under-cooking your meals.
Treat the oven door gently
Your oven door may appear to have a rainbow effect when viewed from various angles. This part is the heat shield on the door. Clean your door with care to protect this coating and the door itself. Oven doors are not unbreakable, so treat them with the same care as any other window.
Keep gas burners clean
In your oven, you may notice that your element only lights in certain spots. This problem usually indicates that you have a blockage in your element. Take a needle and clean the holes to ensure even cooking.
Keep your oven clock set accurately
Believe it or not, some models won't work if the clock isn't set. Try setting your clock before panicking that something is wrong and calling an oven repairman.
We are here to ensure and provide homeowners with years of quality oven service. Taking a few minutes to provide a little extra attention to your oven unit can prevent problems in the future.
Cleaning Your Stove & Oven Is Key
Caring for your appliances protects your investment and ensures long-running dependability. Avoid appliance repairs can by taking the time for care, and it can pay off dividends in the end. Keeping your range, stove, or oven free of debris and build-up is good sense. There is a right way and wrong way to do everything.
Cleaning the control panel
When it comes to cleaning, many of us are "spray and run" kind of people. We spray our cleaner on a surface, give it a wipe, and consider it done. To avoid costly range repair, you need to be careful when cleaning the control panel on your range. Stoves are often electric, and spraying cleaner on the control panel can damage the electronics inside. To prevent damage, use a non-abrasive cleaner sprayed onto the cloth or sponge you are using.
Cleaning the cooktop
Coil stove tops have lost popularity in recent years, giving way to porcelain or ceramic ones. These surfaces have many benefits, but durability is not one of them. Abrasive cleaners can damage your cooking surfaces. Use products designed for cleaning glass or other delicate surfaces to prevent scratching.
More on Cleaning (Because Your Range Can Never Be Too Clean)
Don't clean a self-cleaning oven
Many self-cleaning ovens work by heating to a temperature so hot that they burn away any debris. So it's important not to use a cleaning fluid. Using a cleaning fluid can create a dangerous situation in the form of fires.Most cleaners can leave a residue or create build up over time. You bought a self-cleaning oven for a reason, let it do its job.
Cleaning solid burner elements
Even some non-porcelain cooktops are moving away from the coil burners of yesterday. If you have a range that has solid burner elements, clean them in four simple steps to keep them clear of debris and running great. Spray your non-abrasive cleaner onto a damp cloth, wipe down the solid burner, cleaning away grime, rinse the cloth and repeat and dry. Avoid cooktop repair with proper cleaning. Clean cooking surfaces are safe cooking surfaces. Food particles and debris are leading causes of stove/range fires. Using these techniques for cleaning can help extend the life of your stove, range, and/or oven.