Washing Machine Repair & Service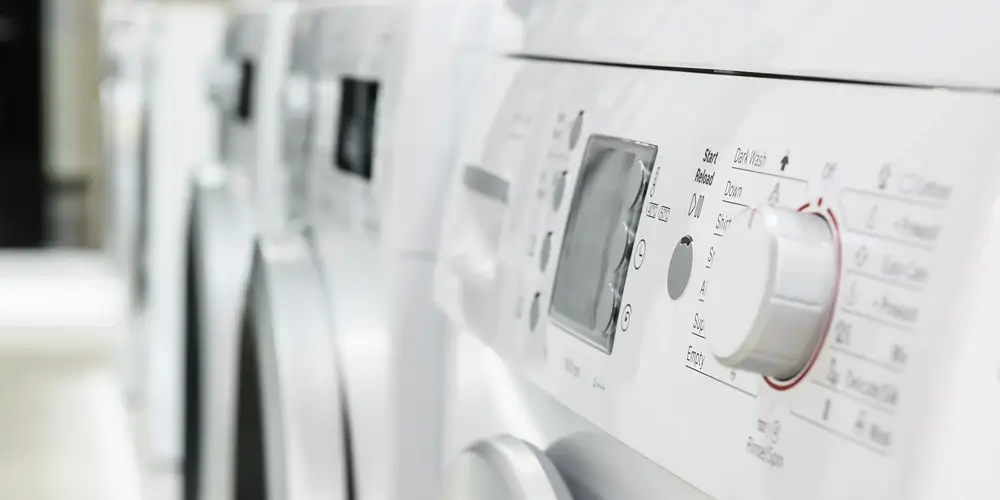 What to do When Your Washing Machine Stops Working
Along with dryers, washing machines save us time, money, and a trip to the laundromat. If your washer breaks, you're left in a bind, and have to resort to old-fashioned methods. The best option is to find a washing machine repair service from a trustworthy professional to get it back in working order. When your washer breaks, contact the professionals at West Coast Chief Repair. Our technicians will quickly and accurately diagnose your washer problem. Common household washing machine problems
We are the experts in repairing washing machine problems big and small.
Common Issues Contributing to Washer Malfunction
Not turning on
Doesn't spin properly or at all
No agitation during the wash or spin cycle
Vibration or shaky noises
Leaks
Improper draining
No cold or hot water
Wash cycles leave spots or soap on clothes.
Different Types of Washing Machines We Repair
Top loading washing machines
High-Efficiency top-loading washers
Front-loading washing machines
Combination units
Compact washing machines
Washing Machine Parts We Replace
No matter what part you need replacing, we are here to help:
Belts
Timers
Pumps
Hoses
Agitator
Pressure switches
Lid switches & plungers
Does your brand name washing machine need to be fixed? Our professionals have comprehensive experience in repairing every brand name appliance. We have expert knowledge about every brand on the market and know precisely the types of issues each brand name washing machine has, allowing us to describe the issue and repair the problem quickly.
Partial List of Washing Machines Brands We Repair
Admiral
Amana
Bosch
Electrolux
Frigidaire
General Electric
Hotpoint
Kenmore
KitchenAid
LG
Magic Chef
Maytag
Samsung
Whirlpool
& more
How to Extend the life of Your Current Washing Machine
If replacing your washing machine isn't an option, try maintenance. These tips can help prevent future problems, lower utility bills, and save money for a new purchase:
Inspect the hoses that are connected to your washer and look for any signs of damage or fault.
Clean the inside of your machine once a month to maintain its energy efficiency.
Use the right detergent and appropriate amount needed for your wash load.
Don't let your wet clothes or linen linger too long in the washer because it can cause mildew and mold.
Check your laundry for sharp objects that may damage your washer or stain your wash loads; such as pens, coins, and keys.
Rely on West Coast Chief Appliance Repair
Time to repair your washer? Consider West Coast Chief Repair as your appliance repair company. We serve the Los Angeles metro area, providing same day service and superb repair work.