Window & Wall Air Conditioner Maintenance & Repair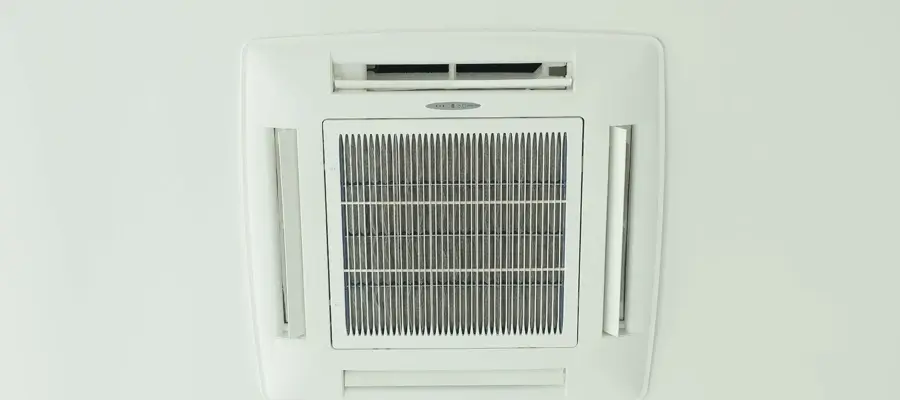 During the summer months when temperatures are on the rise, it is so important that your air conditioner is working properly, particularly if you have elderly people, children, or people that are heat sensitive in your home. If you suddenly lose air conditioning, everyone ends up hot, bothered, and uncomfortable (and doesn't it always happen at the worst time?)
Countless homeowners and renters alike make use of wall air conditioner units to beat the heat. Californian summers can take a toll on air conditioners, fortunately, we are ready with a team of experienced professionals to fix minor and major issues as well as everything in between. From checking fluid levels and condensation build-up to replacing old or damaged parts, we have got you covered.
Air Conditioner Options
Air conditioners come in a variety of types and provide options for large and small homes from multiple-story houses to condos and apartments. This array of options can make choosing the right unit for your home confusing. While some houses are cooled more efficiently with central air conditioning, older buildings may not have the necessary air ducts for central air, and installing those ducts can prove both costly and difficult. Wall air conditioners are similar to the window-mounted equivalent but just go through a wall, not a window.
Wall vs Window AC Units
Window AC units have become a common choice for homeowners and especially renters. While these are significantly less expensive than central air and easy to use, they aren't always the best solution to a hot summer's day. Window units are often difficult to seal and less efficient at cooling. In addition, they make it difficult to cover your window or block out sunlight. This is why many people have turned to wall units. Thru-the-wall air conditioners are installed into the wall and sit inside a chassis sleeve.
This makes them more permanent than window units, but they are still less expensive than many other types and do not require ducts to function. They can be installed flush with the wall, giving the unit a tight seal and a more streamlined appearance than a window unit. They often have a higher cooling capacity too.
Despite the greater efficiency, wall units are still limited in the square footage they cool. You may need to install multiple wall units or combine them with window units or fans to cool a large house. While the purchase and installation of multiple units can be expensive, it may still be a more cost-effective way to go if you do not already have air ducts installed.
Window/Wall Air Conditioner Brands
There are several brands and manufacturers of wall AC units on the market, and we are equipped to handle any make, model, or brand. Our experts have over 25 years of experience repairing air conditioners and other appliances. This includes hands-on experience with brands such as GE, Maytag, Frigidaire, Viking, Sub-zero, Thermador, Whirlpool, and American Standard.
Some of the most highly recommended brands of wall-mounted air conditioners include those made by Kenmore, Keystone, Friedrich, Frigidaire, GE, and LG. Among other benefits, these are often Energy Star qualified. Check consumer reports and websites such as Top Ten Reviews to find up-to-date information on warranties and performance before you choose. Or call us, and we'll advise you based on your particular circumstances.
Repairing a Wall AC: Handymen vs Appliance Professionals
Wall AC units can suffer from a number of common issues, including fan belt damage, moisture build-up, or motor problems. Call the professionals if you suspect the unit may need to be opened up. Since the motor, compressor, and other parts are fitted into a tight space, they can be difficult to reach without the proper tools. It's also difficult to identify the various parts without some background in the mechanics of air conditioners.
Faulty motors, damaged coils, or malfunctioning compressors definitely need a professional's touch. Likewise, when your unit has an inadequate amount of refrigerant, checking and correcting the levels is a tricky process. Too much refrigerant can cause serious issues as much as too little. Even a skilled handyman may unintentionally do more harm than good, and what began as a simple part replacement turns into a costly repair.
We have the experience and know-how to handle these and other issues. Replacing fan belts and blown fuses, or handling moisture build-up and tripped circuit breakers are all quick fixes for one of our Chief Repair experts. We arrive quickly to assess the damage and determine which parts may require replacement. Our experts follow the manufacturer's recommendations for your unit's particular make and model for the repair and replacement of all parts.
We specialize in service and repair options that help you avoid the expense of replacing your AC. We also prioritize your time and comfort with a quick turnaround. Our experienced technicians are often available for same-day service throughout the Los Angeles area each time you call before noon.